(Janete Chun writing)
Konbanwa from Osaka! It's Thursday night here and we've just returned from a night of fellowship with the Kwans after another full day of activities. We can't believe tomorrow is the last day of VBS and that our stay here is coming to a close!
It's been a great time so far and I think I speak for all of the team when I say that the Hatta Nishi Christ Church members have made us feel so welcome and a part of the church body. We feel privileged to serve alongside these wonderful saints as they share the Good News of Jesus Christ to the children of Joyful Kids. They are tireless in their service and love and it has been a blessing to learn from their example.
Here is a recap of our day in pictures!
Oh the blessings of technology! It's nice to be able to connect with you all back home so easily through email, social media, and FaceTime. We had a little time this morning to chat with Karen–I mean Davy Chae (heh heh).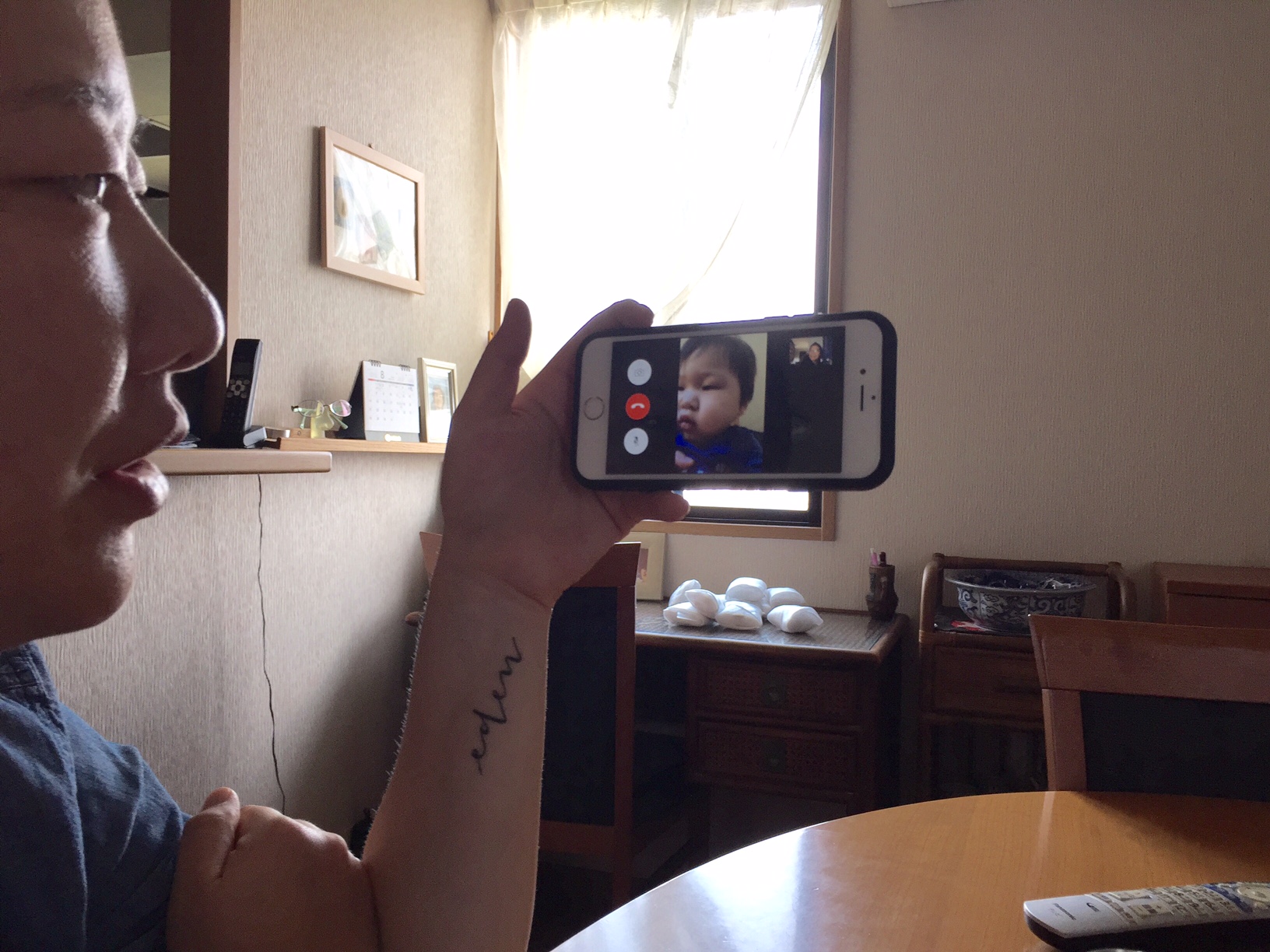 Our daily pre-VBS meeting. These ladies and Pastor Doi have been the backbone of VBS.
(L-R: Sakaguchi-san, Honjou-san, Bansho-san, Matsuo-san)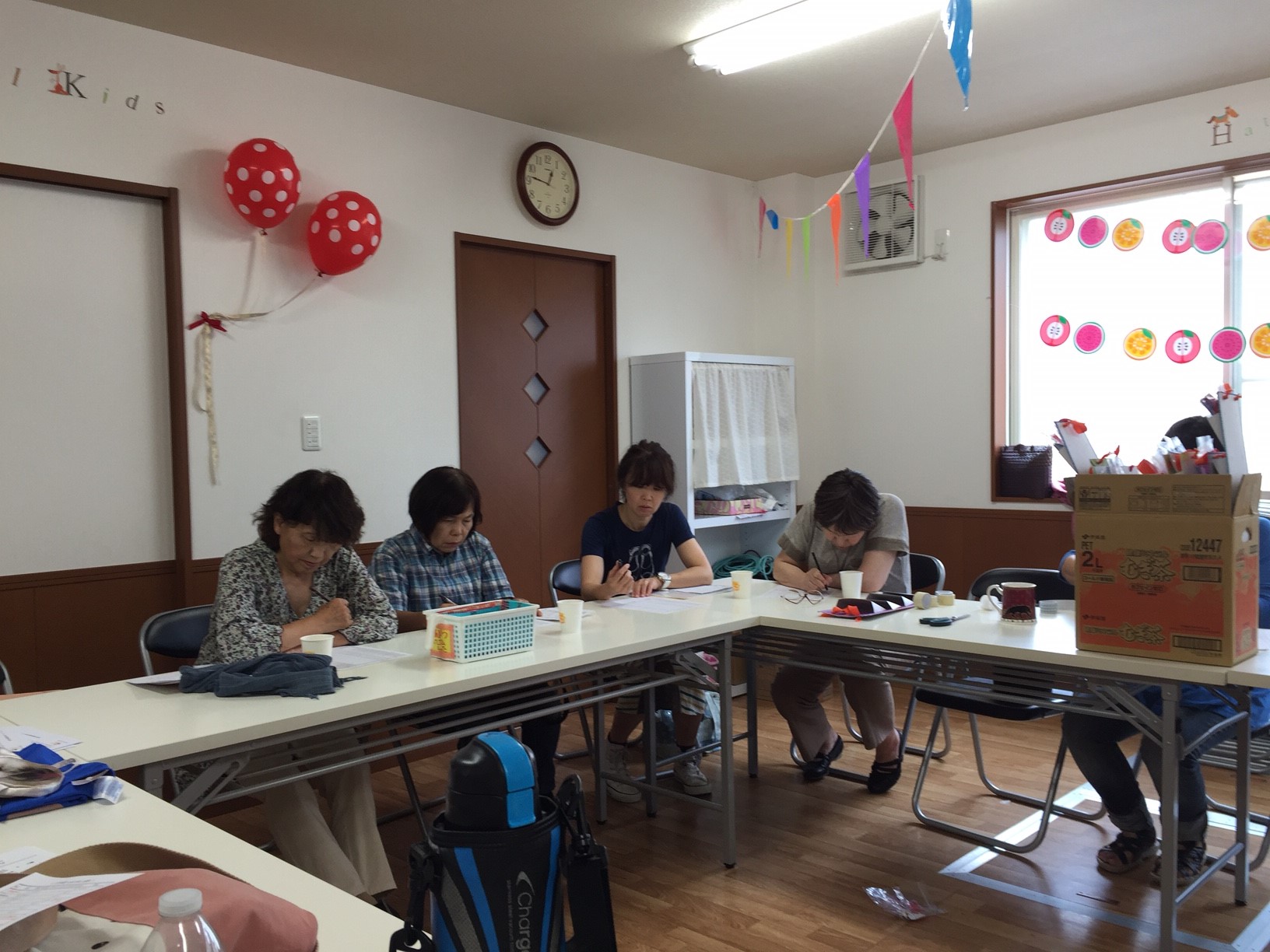 Technology has also made these meetings run much more smoothly for us–rather than having to stop and translate, Ray was able to just text us what was being said.
Side note: we found Alice Chae from the future.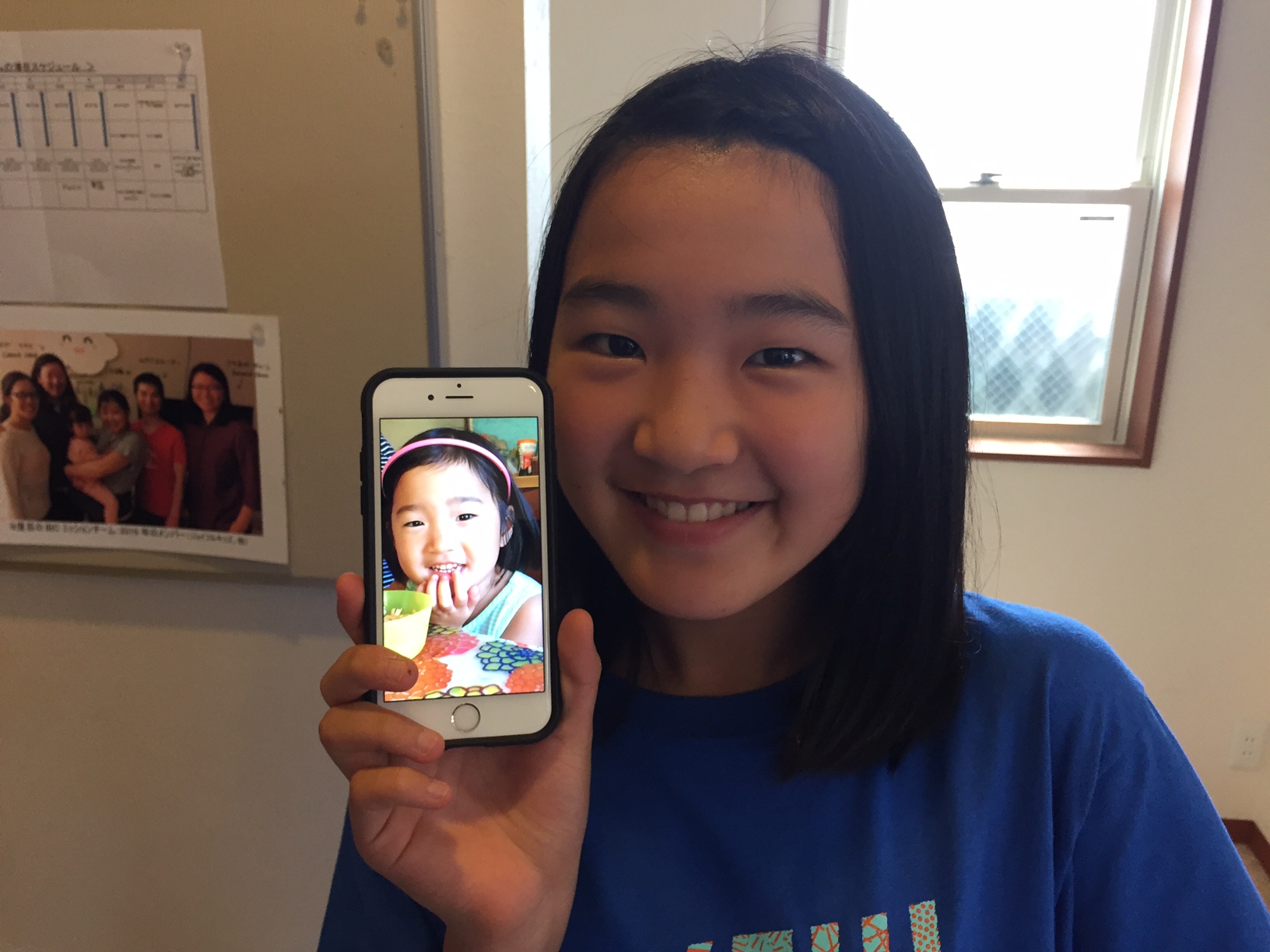 Today's lesson was the story of the Rich Man and Lazarus. Honjou-san did a great job teaching. The kids were riveted.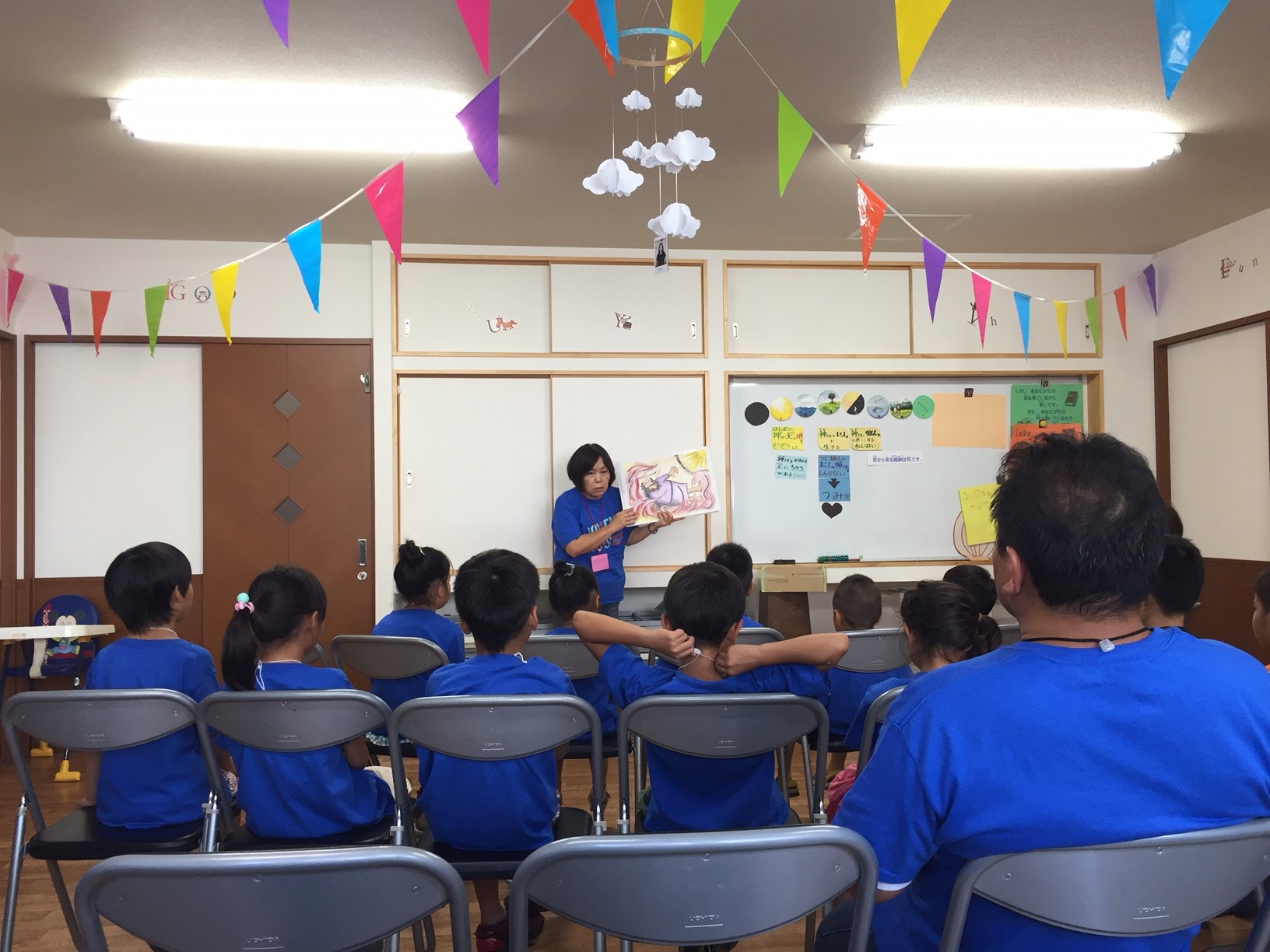 After our English lesson, it was time for crafts. IBC was in charge of today's craft, and knowing that HNCC had some "next level" crafts, we had to bring our A-game. We hit a few road bumps, but in the end, I think we made it work.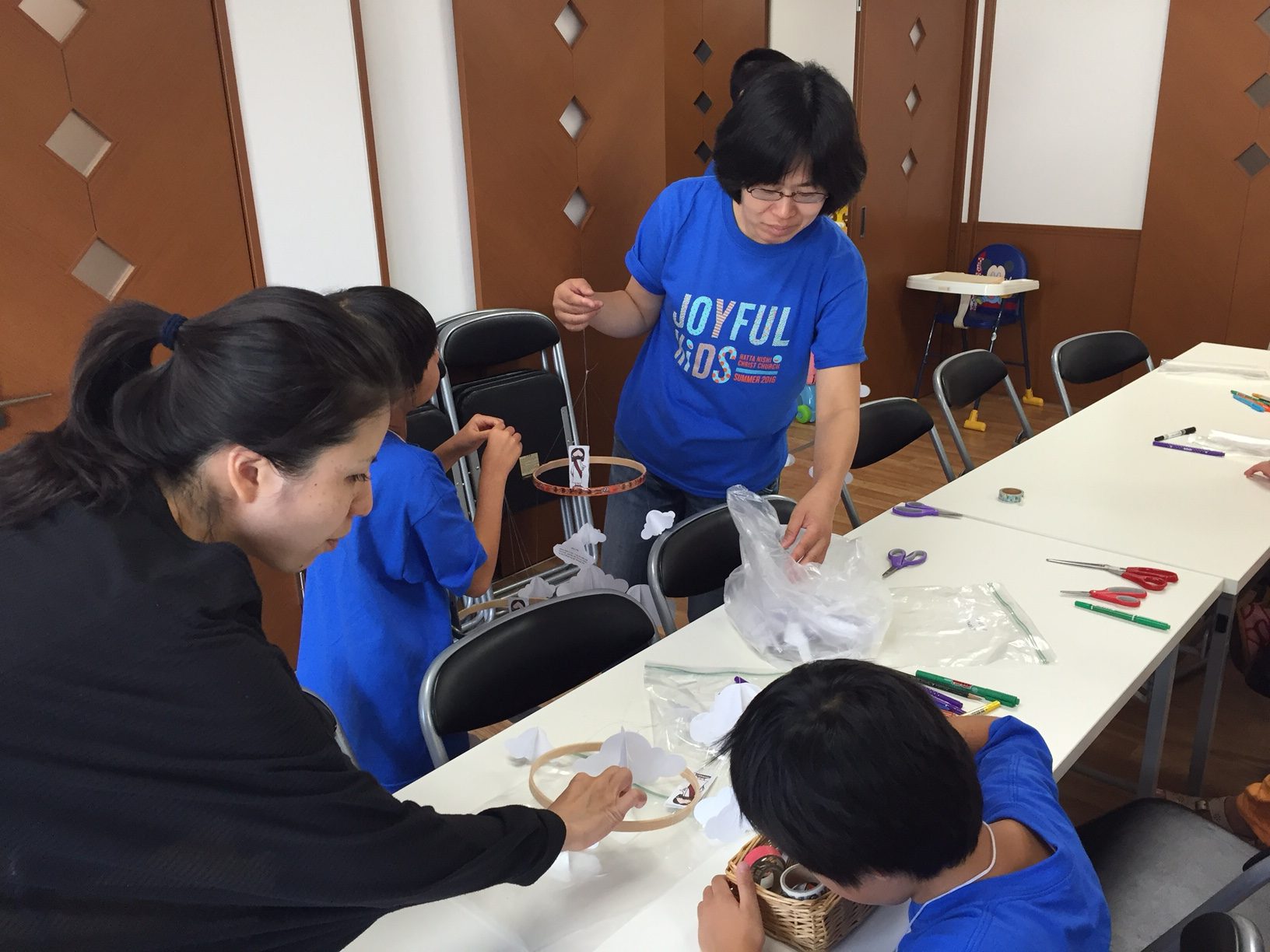 Snack time!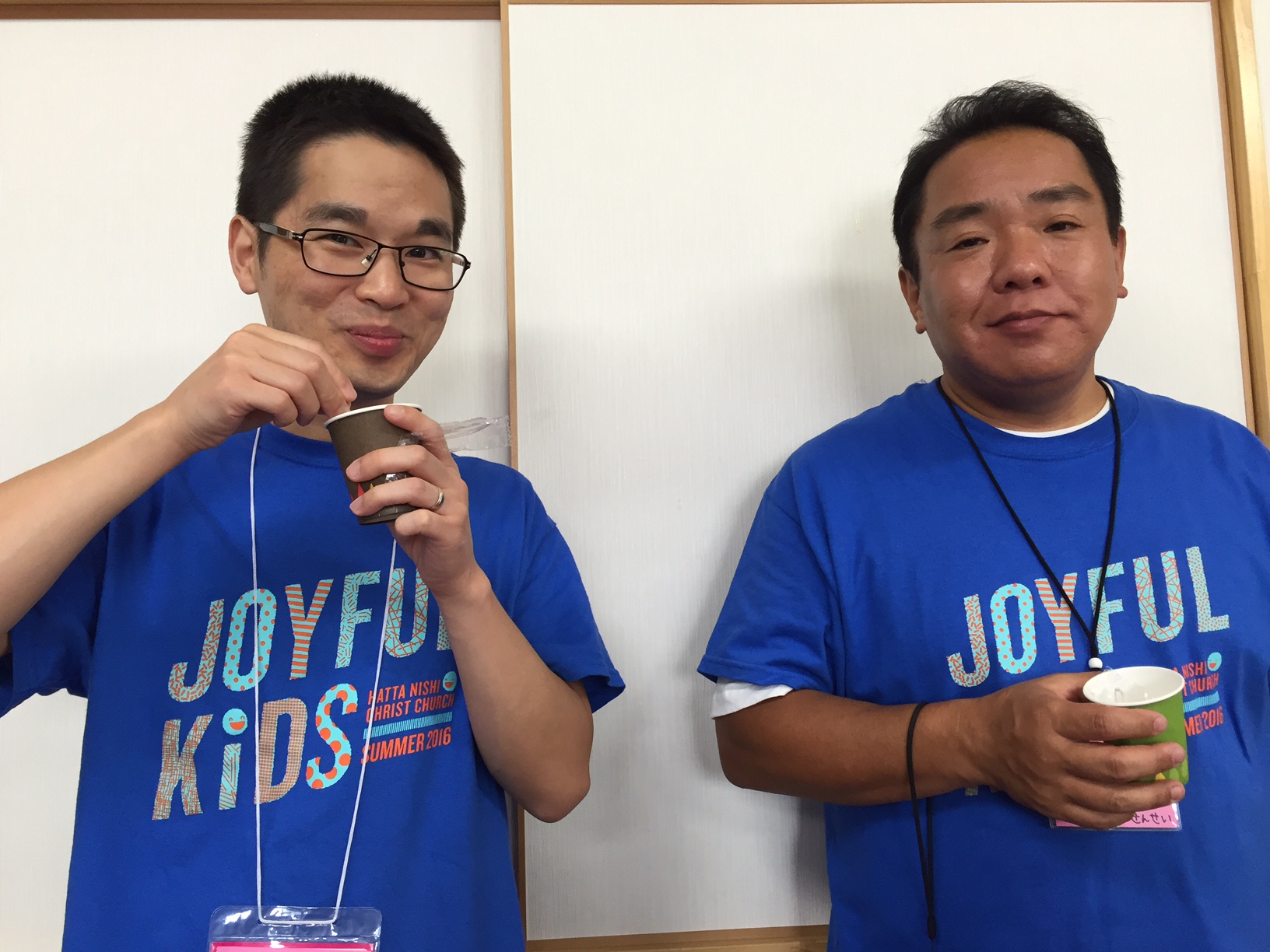 With the children sent home, the church cleaned up, the team headed to the Kwans for dinner at Ario Mall.
Look Gary! We got the green tea soft serve just for you!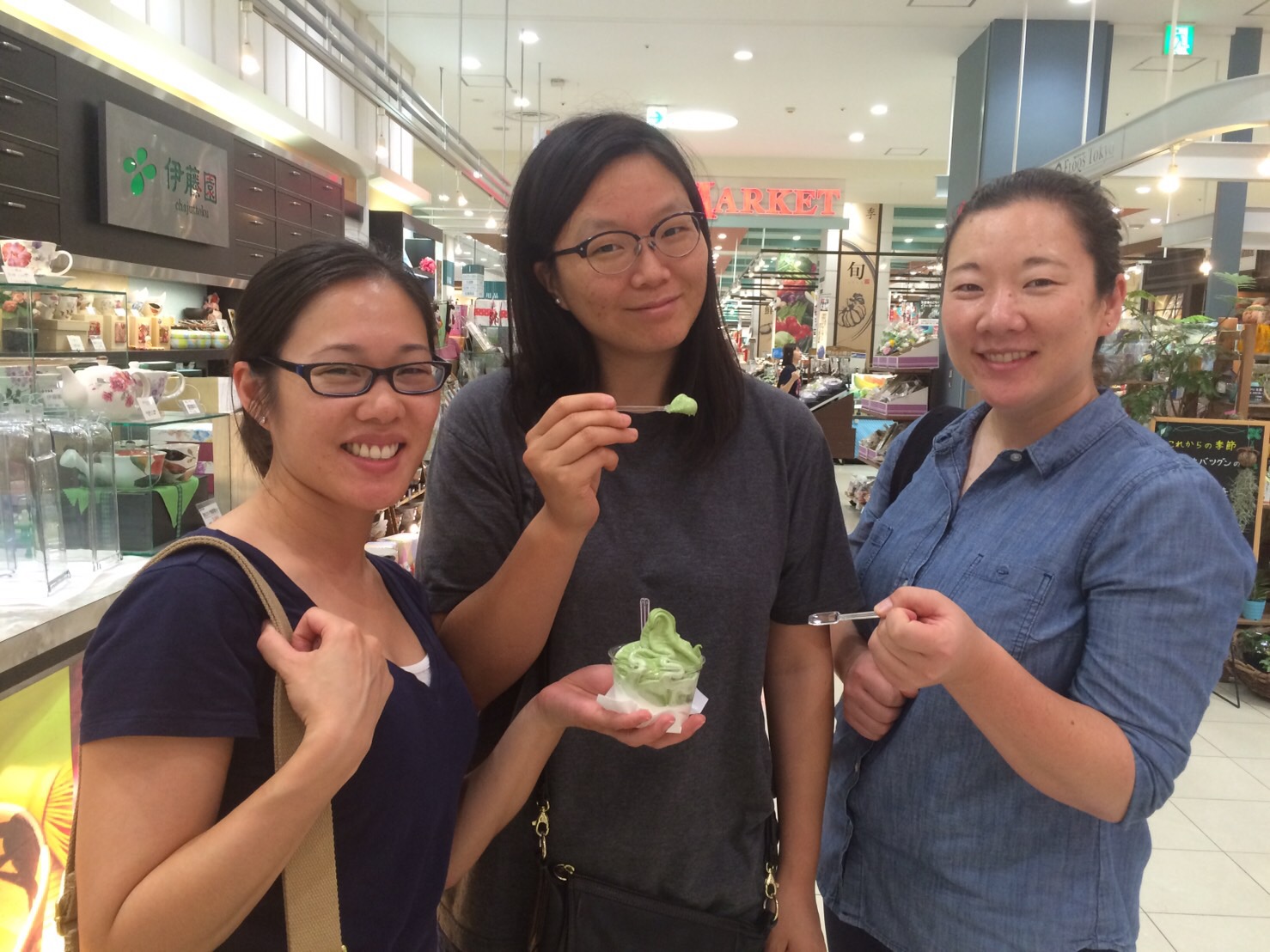 Here's the team (sans the Ohs who had to get Penny to bed) with the Kwans who miss you all and send their best.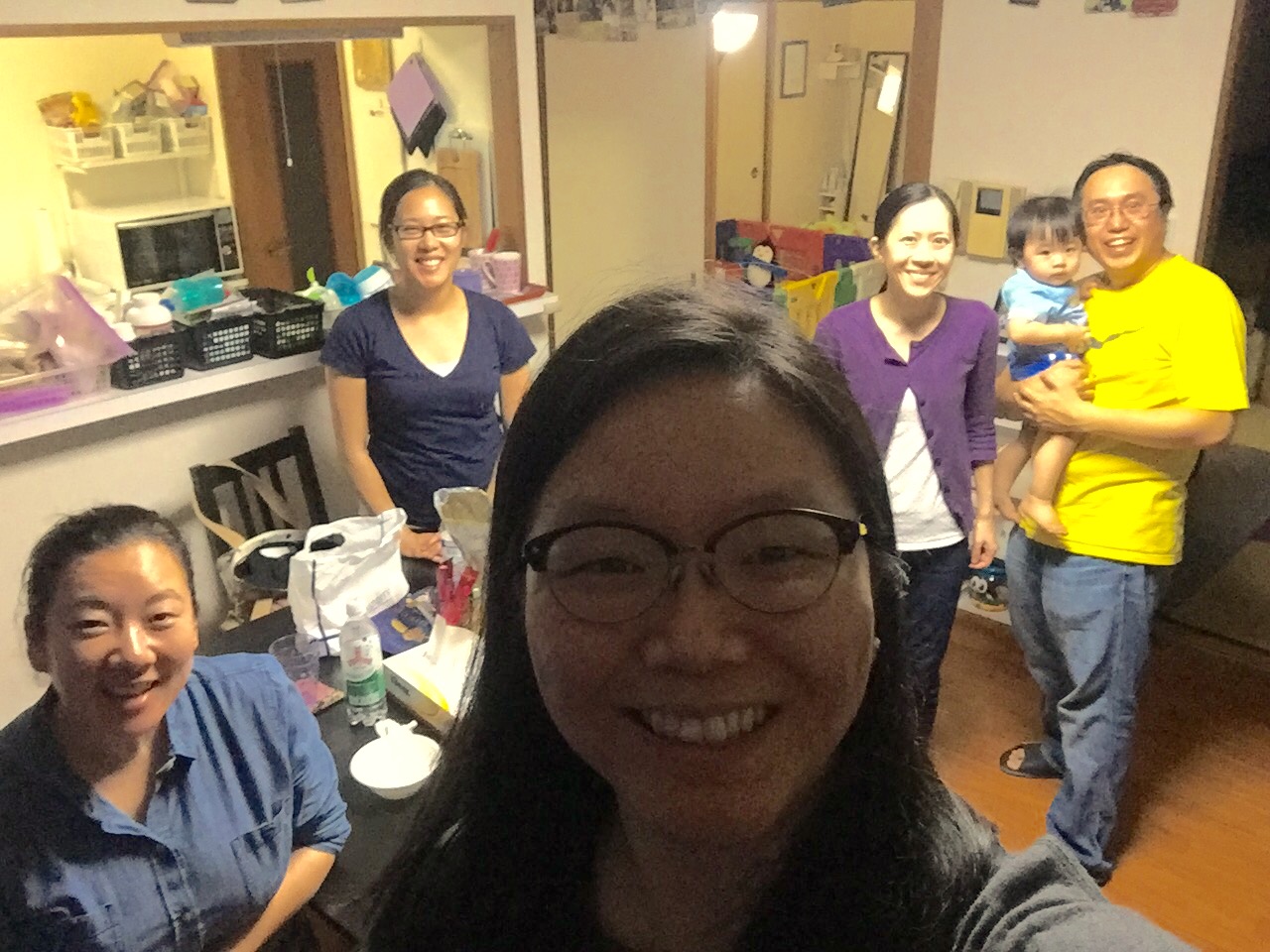 And that's it for day 3 of VBS! Thanks for reading and thanks for your prayers!