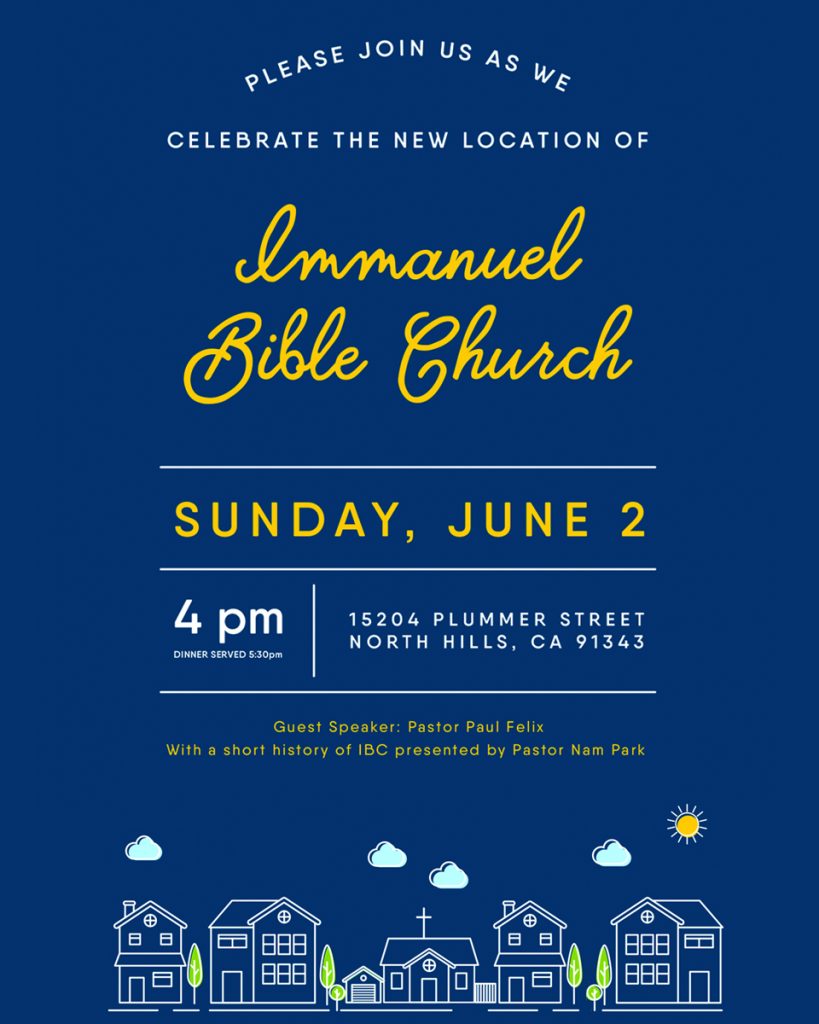 On Sunday, June 2, 2019, Immanuel Bible Church will be hosting a New Location Celebration. Consider this our announcement that we've moved to the Valley, and our invitation for you to come check us out!
In the morning, we'll have our normal schedule of Worship Service at 9am and Sunday School 2nd Hour at 11:15am. Then we'll invite everyone back to church at 4pm for a brief Service, with Pastor Paul Felix as our guest speaker, followed by a presentation of the history of IBC by our very own Pastor Nam Park. Then dinner will be served at 5:30pm.
If you're interested in learning more about our church and ministry in service to our Lord and Savior Jesus Christ, we'd love for you to come join our New Location Celebration!